SPF 50+ Hydrating Glow Mist Top Up (TRAVEL MINI)
Product Details

This game-changing, award winning SPF50+ Hydrating Glow Mist is now in a LIMITED edition 30ml travel size!

Packed with native Australian antioxidants, it provides the perfect way to top up your SPF OVER makeup or on its own.

Infused with Kakadu Plum, Watermelon Extract & Hyaluronic Acid, to be used on glowy faces and sun-kissed limbs. Don't leave home without us!  

Size: 30mL - LIMITED EDITION.


Use as directed, reapply often (every hour when outdoors), reapply immediately if swimming or towel drying as this is a non-water resistant formula. Wear protective clothing and a hat when outdoors, stay out of direct sunlight as much as possible. Keep away from eyes. 
Best Bits
100% Transparent
Our mist is 100% transparent with zero whitecast. Non greasy and non sticky too! 
Hyaluronic Acid
Helps lock in hydration and moisture for plumper, hydrated skin.
Kakadu Plum
Potent form of Vitamin C native to Australia. Promotes collagen production, helps improve skin elasticity and reduce fine lines and wrinkles.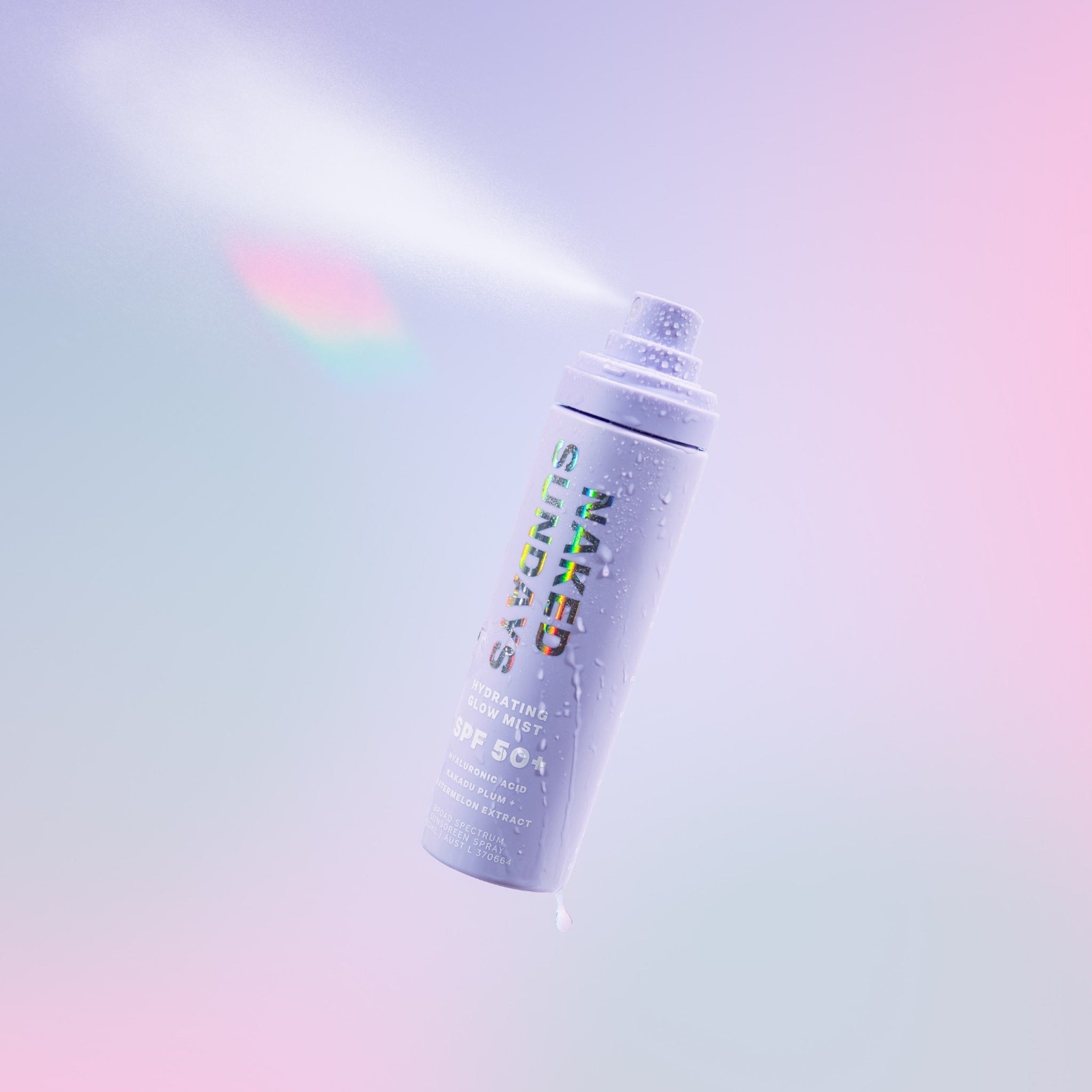 How To Use
Apply generously to skin 20 minutes before sun exposure.

Spray at least 7 times per section of skin ensuring thick layer.

Ensure you use your SPF spray as a top up only.

Spray on hands first, then apply to your face.

Be sure to top up your SPF every 90 minutes when outdoors, or frequently after swimming, sweating or towel drying.

Remember sunscreen is only one form of sun protection, ensure you wear protective clothing, hat, and sunglasses when outdoors.

WARNING: Avoid contact with eyes and damaged skin. Avoid prolonged sun exposure. Keep out of reach of children. If your skin is sensitive to chemical sunscreens, avoid use.