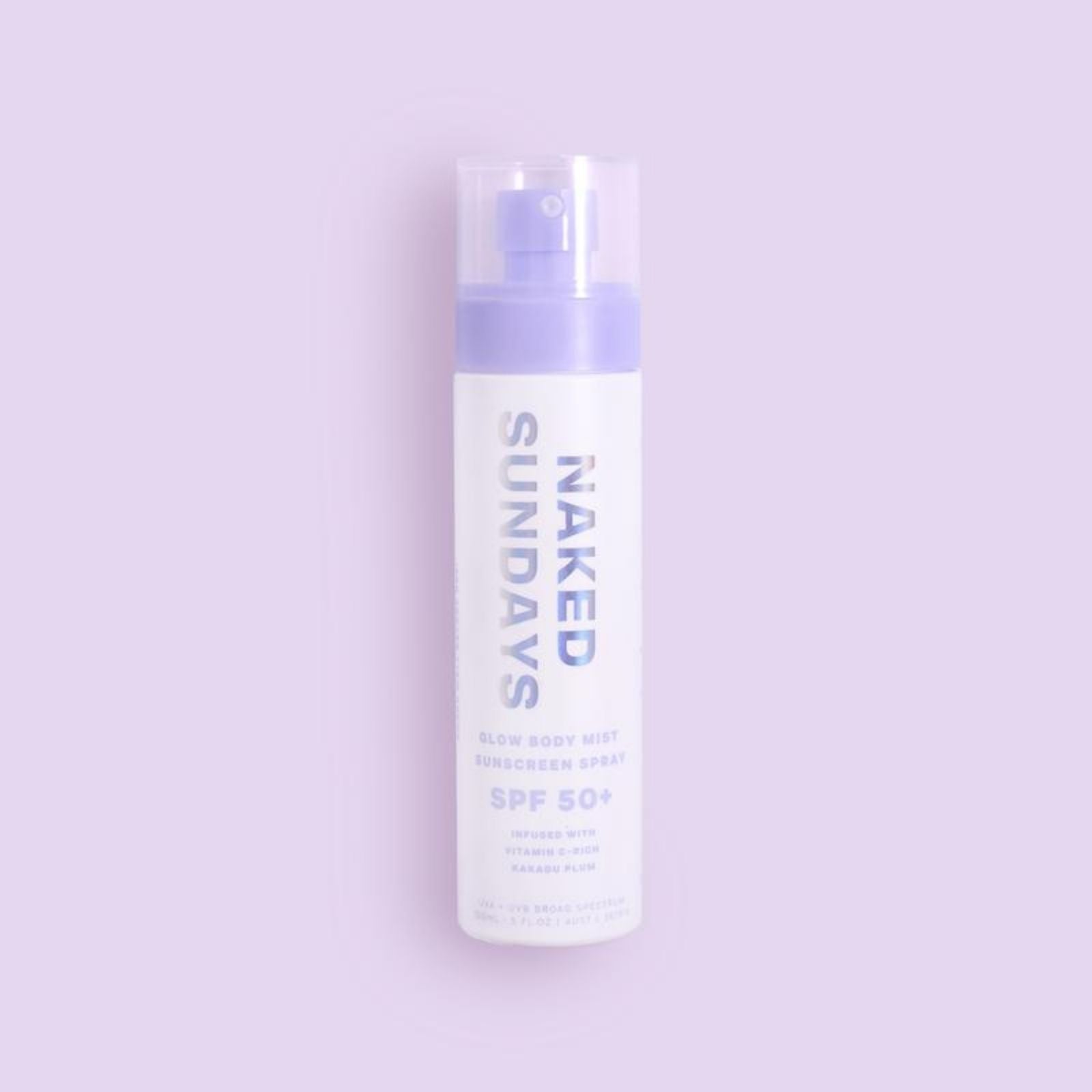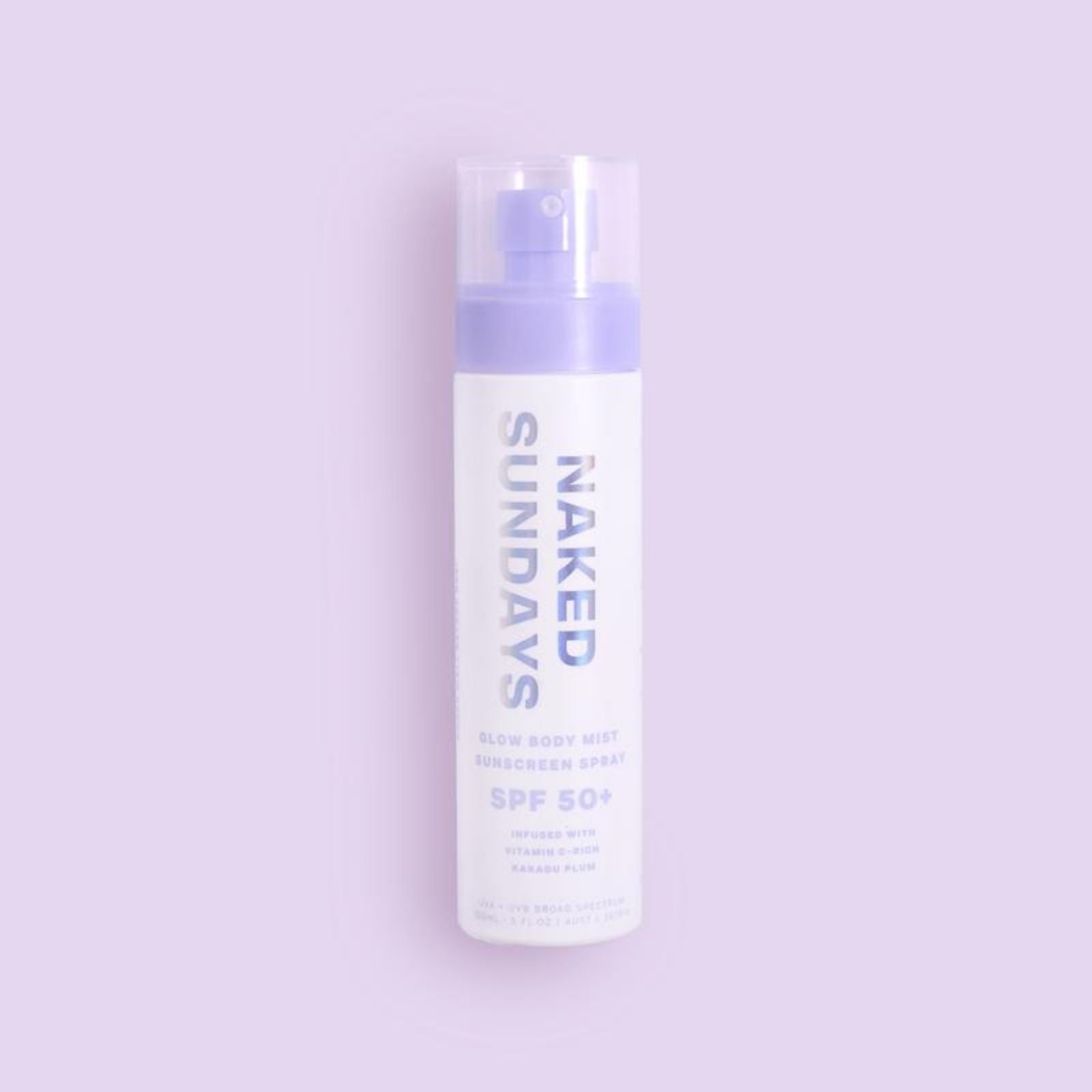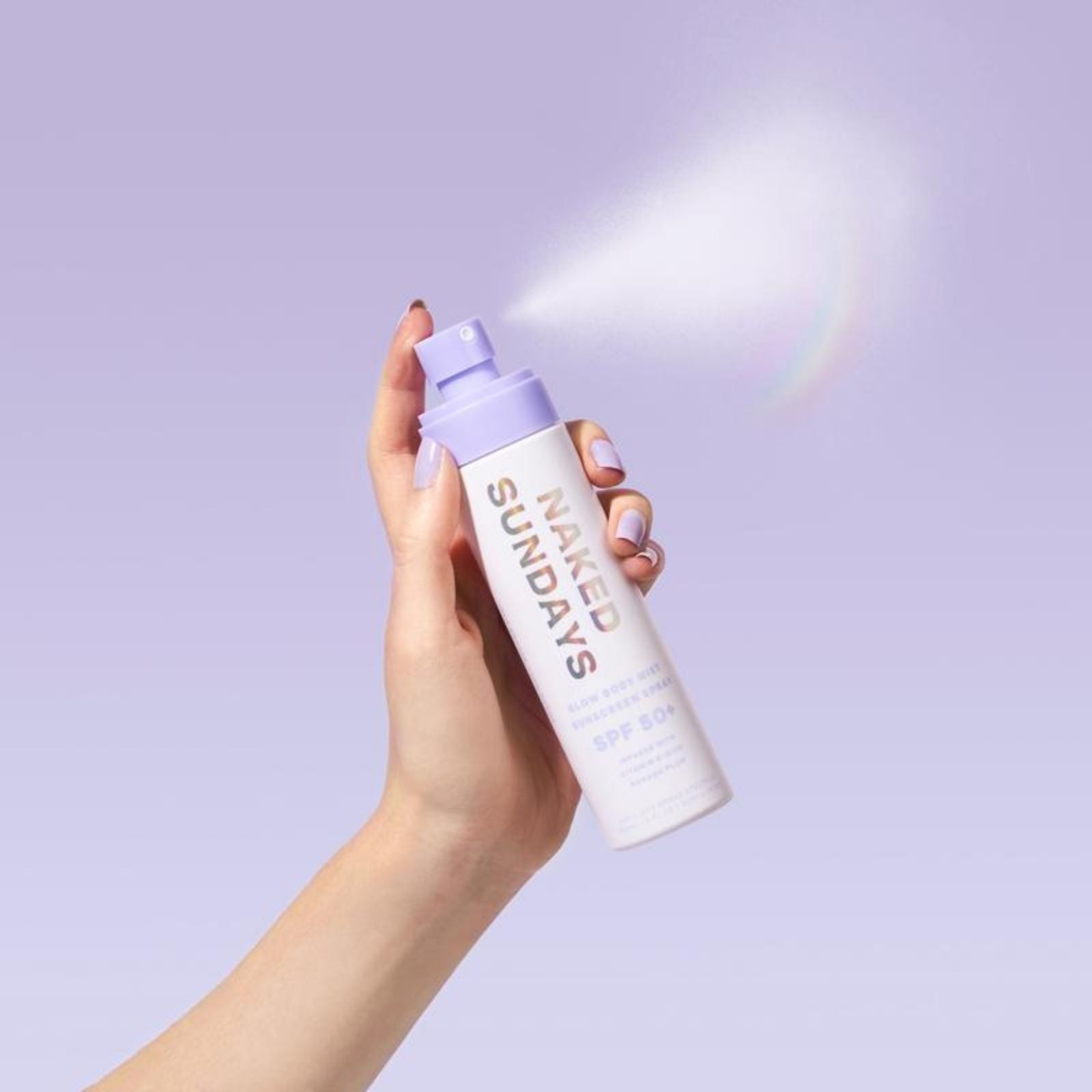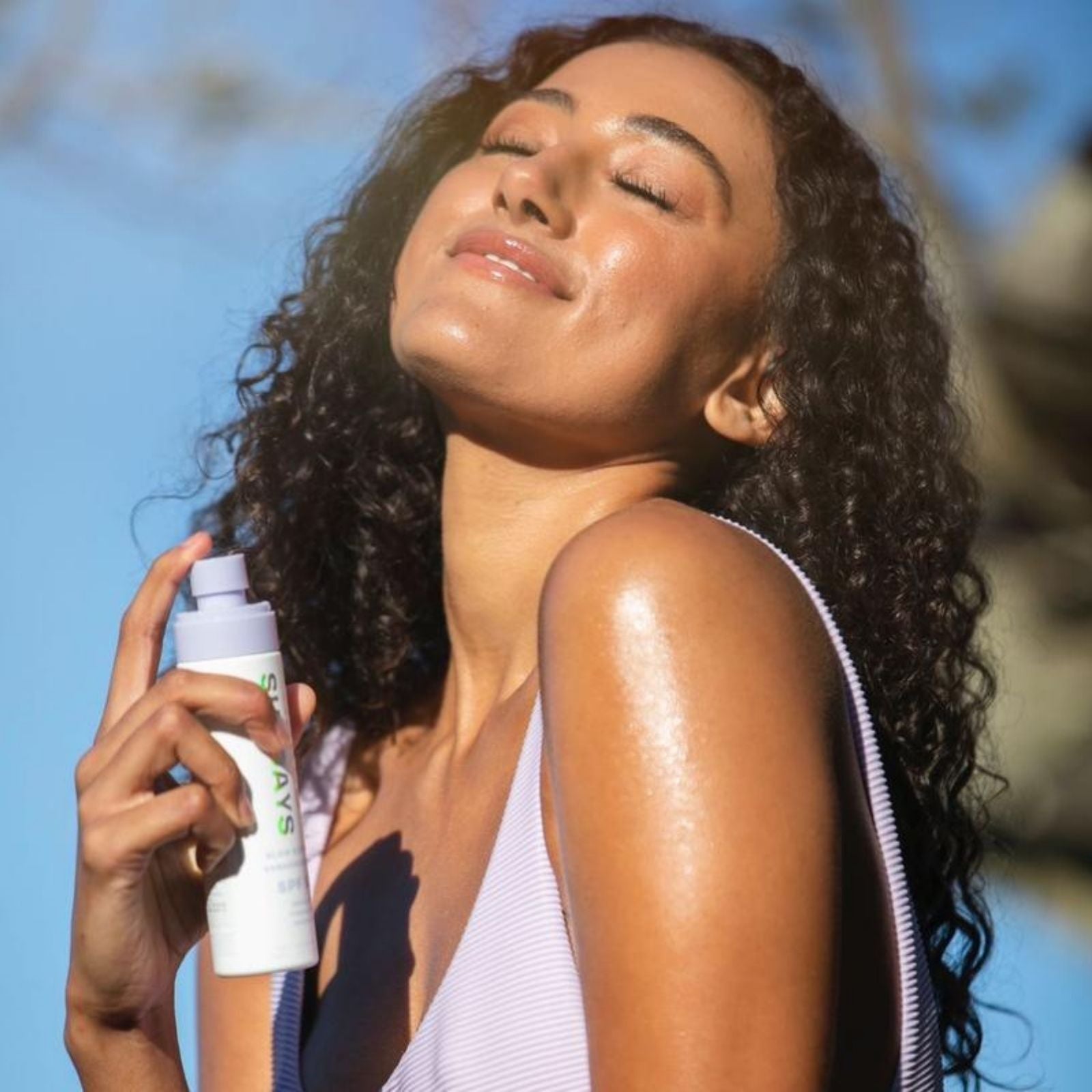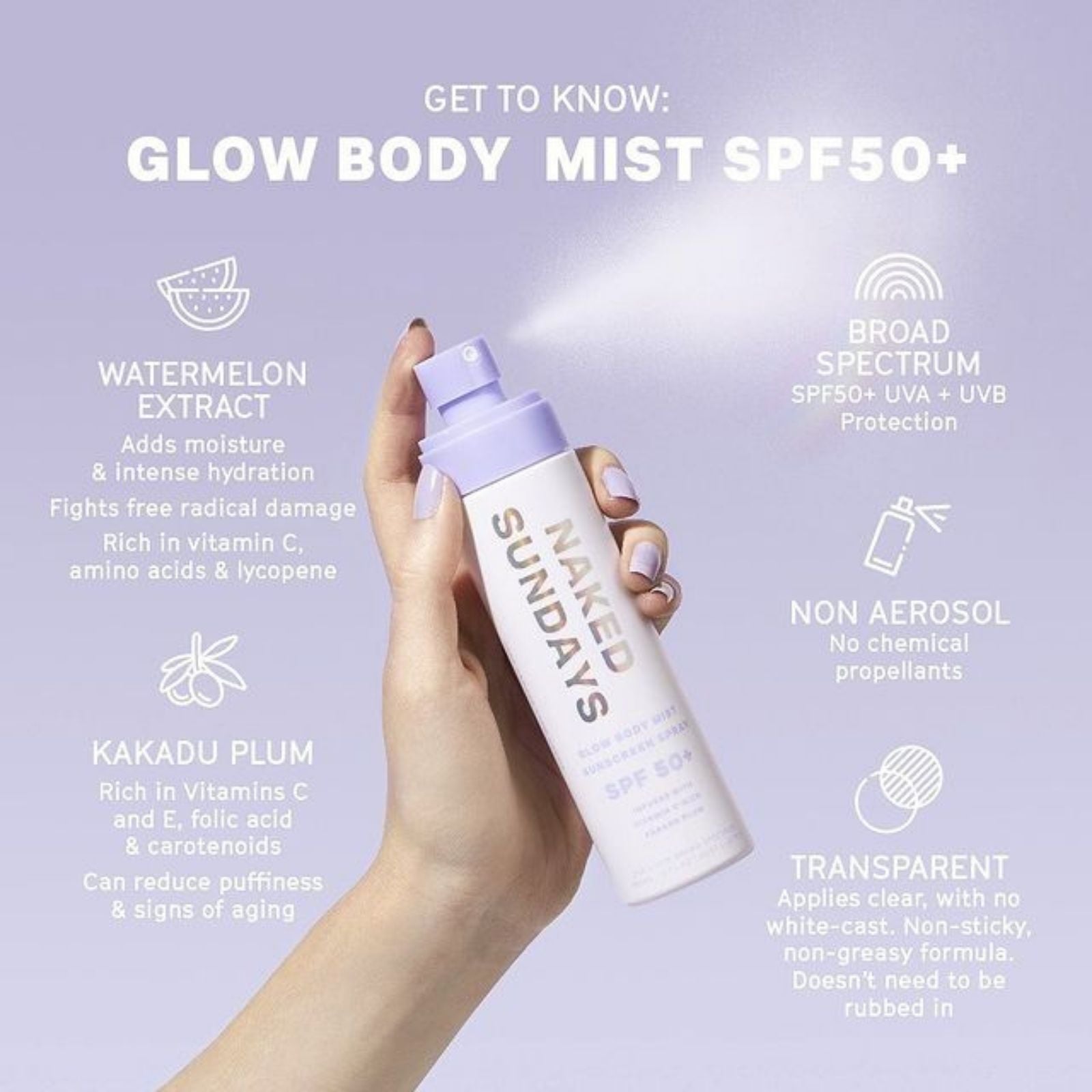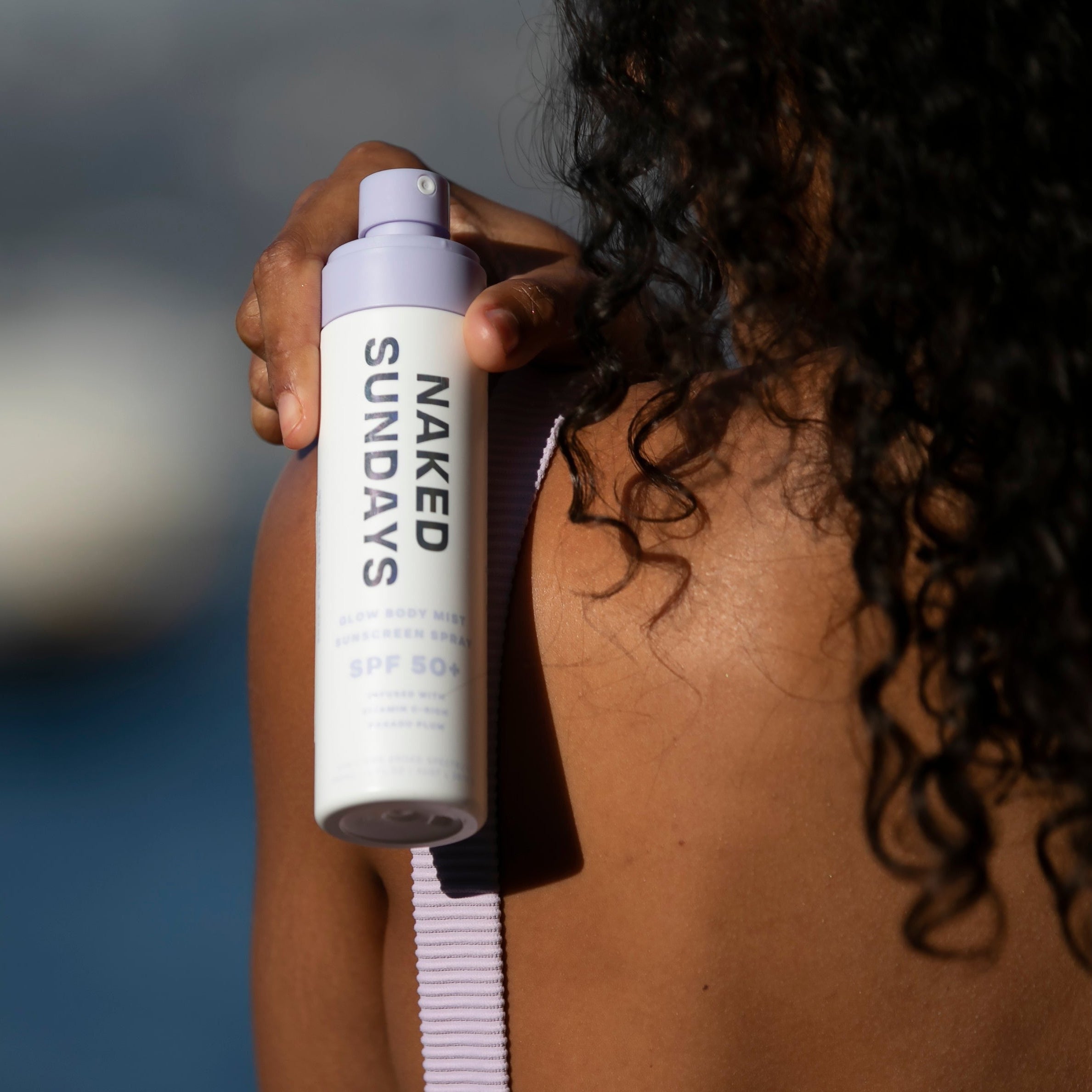 SPF50+ Glow Body Mist Top Up
Product Details

Meet your all-in-one Glow Body Moisturiser and High Performance SPF50+ in one easy-to-use light mist spray. This non-aerosol pump spray ensures you're getting SPF UVA+UVB Broad Spectrum protection while leaving your limbs hydrated, glowy and infused with a heady dose of antioxidants. 

This transparent, non-sticky formula is non-greasy and infused with our signature Vitamin C-rich Kakadu Plum & Watermelon Oil for extra antioxidants, hydration and stunning moisturised glow. Don't leave home without it! 

Please note: Our Glow Body mist is non water resistant. To get the full SPF coverage you need at least 7 sprays per limbs (think of it as a thick cream being applied so you'll need to see it). You can rub in lightly with your fingers to ensure adequate coverage. And reapply immediately after swimming or towel drying. Best way to use is to wear your SPF cream in the morning and use the Glow Body Mist as a top up throughout the day. More is more so keep spraying! 

Size: 150mL

Please allow extra time for delivery of mists. Not available via express post.  Prolonged high risk sun exposure should be avoided. Frequent re-application and use in accordance with directions is required for effective sun protection
How to Use + Warnings

Spray at least 7 coats per section of body limb to ensure body parts are adequately protected. Rub in lightly with fingers to ensure every part is covered. Reapply if swimming or towel drying as formula is vegan and therefore not water resistant.

ALWAYS READ THE LABEL AND FOLLOW THE DIRECTIONS FOR USE. Sunscreen is only one form of sun protection. Prolonged high-risk sun exposure should be avoided. Reapply as directed.


Ingredients

ACTIVE INGREDIENTS: Butyl methoxydibenzoylmethane 30 mg/g, homosalate 100 mg/g, octocrylene 80 mg/g, octyl salicylate 50 mg/g. OTHER: ethanol, butyloctyl salicylate, d-alpha-tocopheryl acetate, naturally-derived Australian fragrance (less than 0.5g), hyaluronic acid, Terminalia Fernandina (Kakadu Plum), Watermelon Extract.
Hero Ingredients

WATERMELON EXTRACT
Watermelon Extract is full of antioxidants including vitamin C, skin-plumping amino acids and the phytonutrient lycopene. It basically does it all! It moisturises, plumps and smooths, as well as treats fine lines and fights free radicals.

KAKADU PLUM
One of the world's richest natural sources of Vitamin C, Kakadu Plum extract is commonly found in Northern Australia and is the key to super hydrated, moisture-filled, illuminated skin. A true superfood, it's also rich in Vitamin E, folic acid and carotenoids. It's known to reduce the signs of aging, clear bacteria, fight against free-radicals and even clear skin irritations.
FREE FROM: Sulfates, Parabens & Phthalates
USE AS DIRECTED, REAPPLY OFTEN, STAY OUT OF DIRECT SUNLIGHT. Pls see product packaging on arrival for warnings & actives. Mystery boxes designed to encourage responsible and continuous use of SPF.
Best Bits
100% Transparent
Our mist is 100% transparent with zero whitecast. Non greasy and non sticky too! 
Kakadu Plum
Potent form of Vitamin C native to Australia. Promotes collagen production, helps improve skin elasticity and reduce fine lines and wrinkles.
How To Use
Spray in a circular motion 8 inches away from your face
Ensure you use your SPF spray as a top up only
Be sure to top up your SPF every 90 minutes when outdoors

Can be used on Face and Body