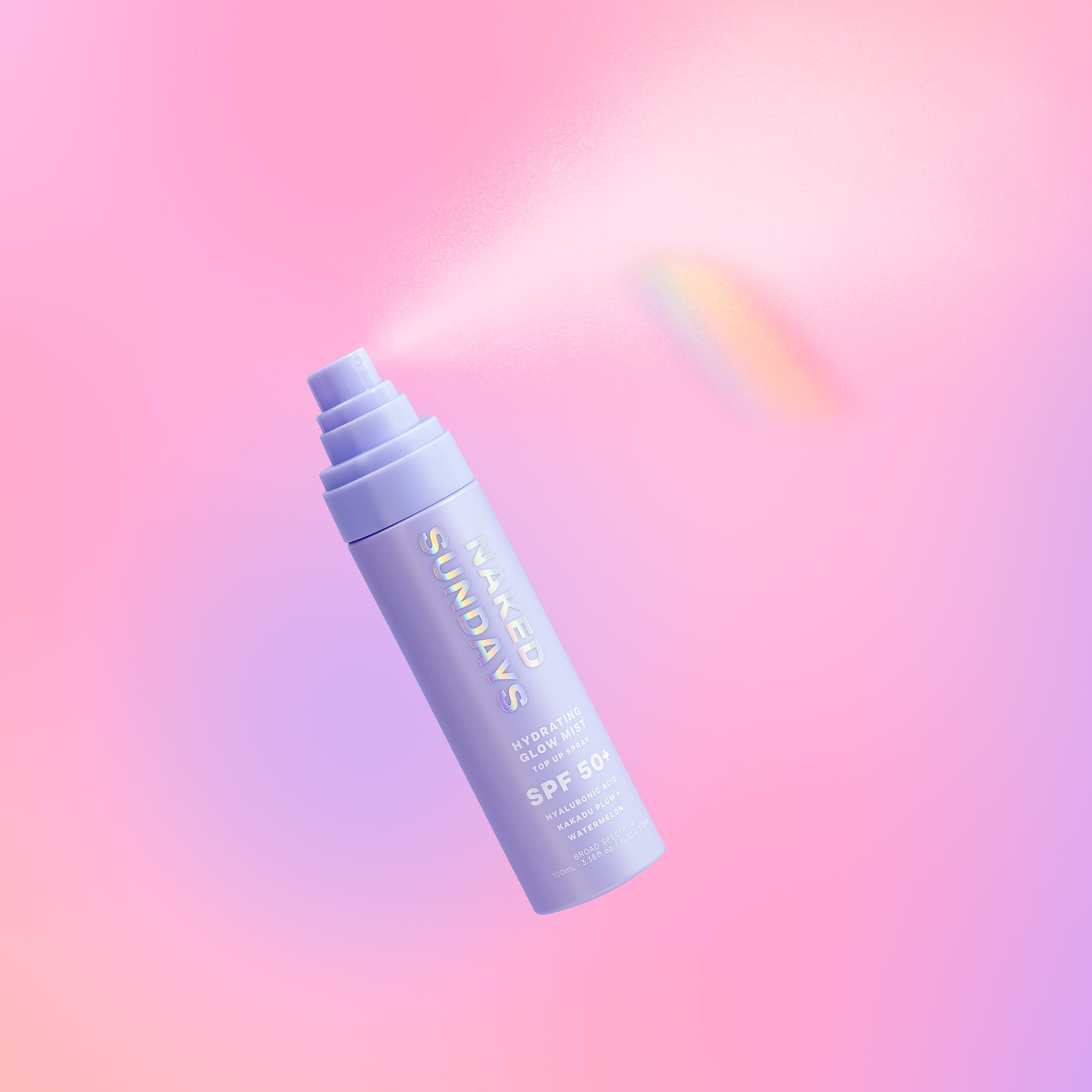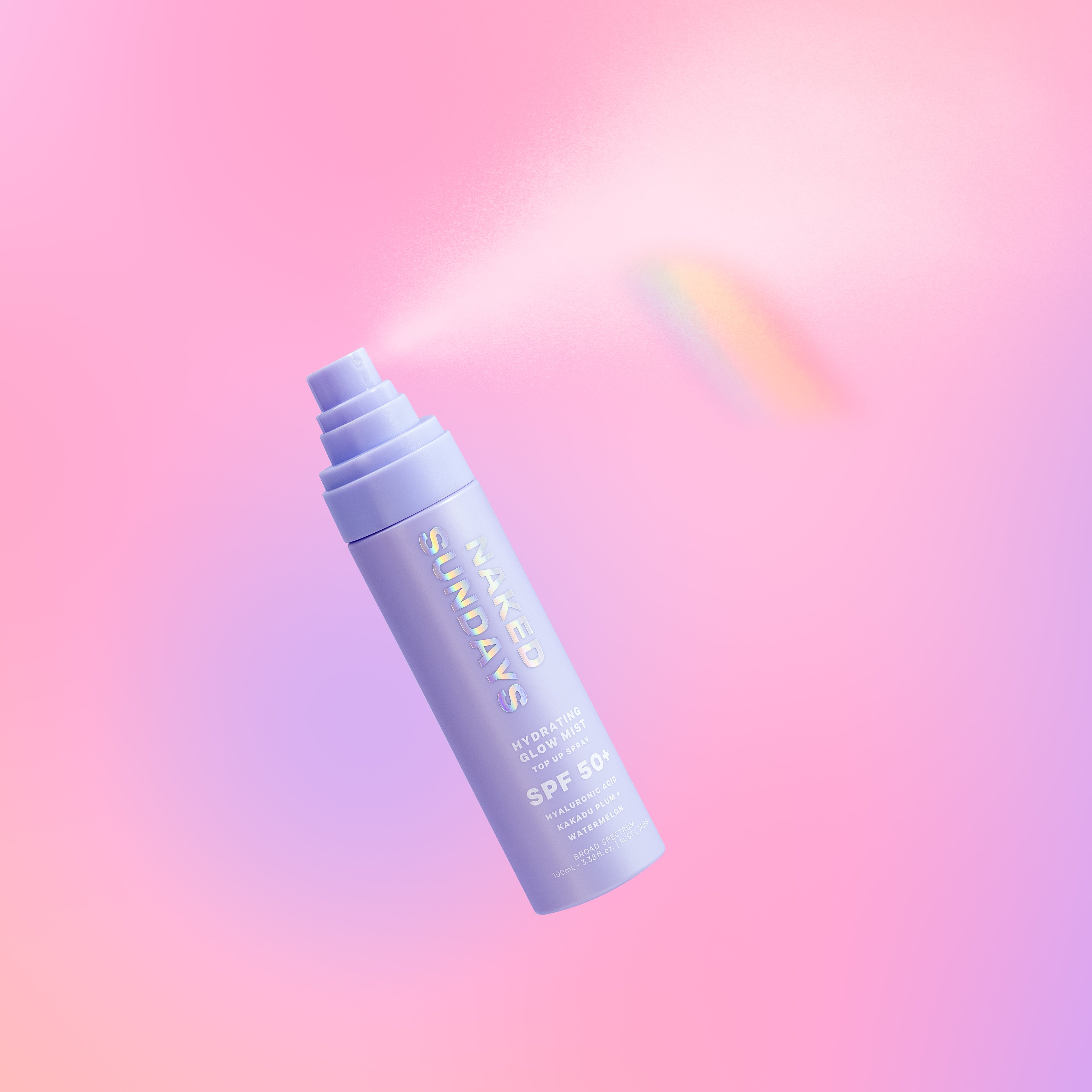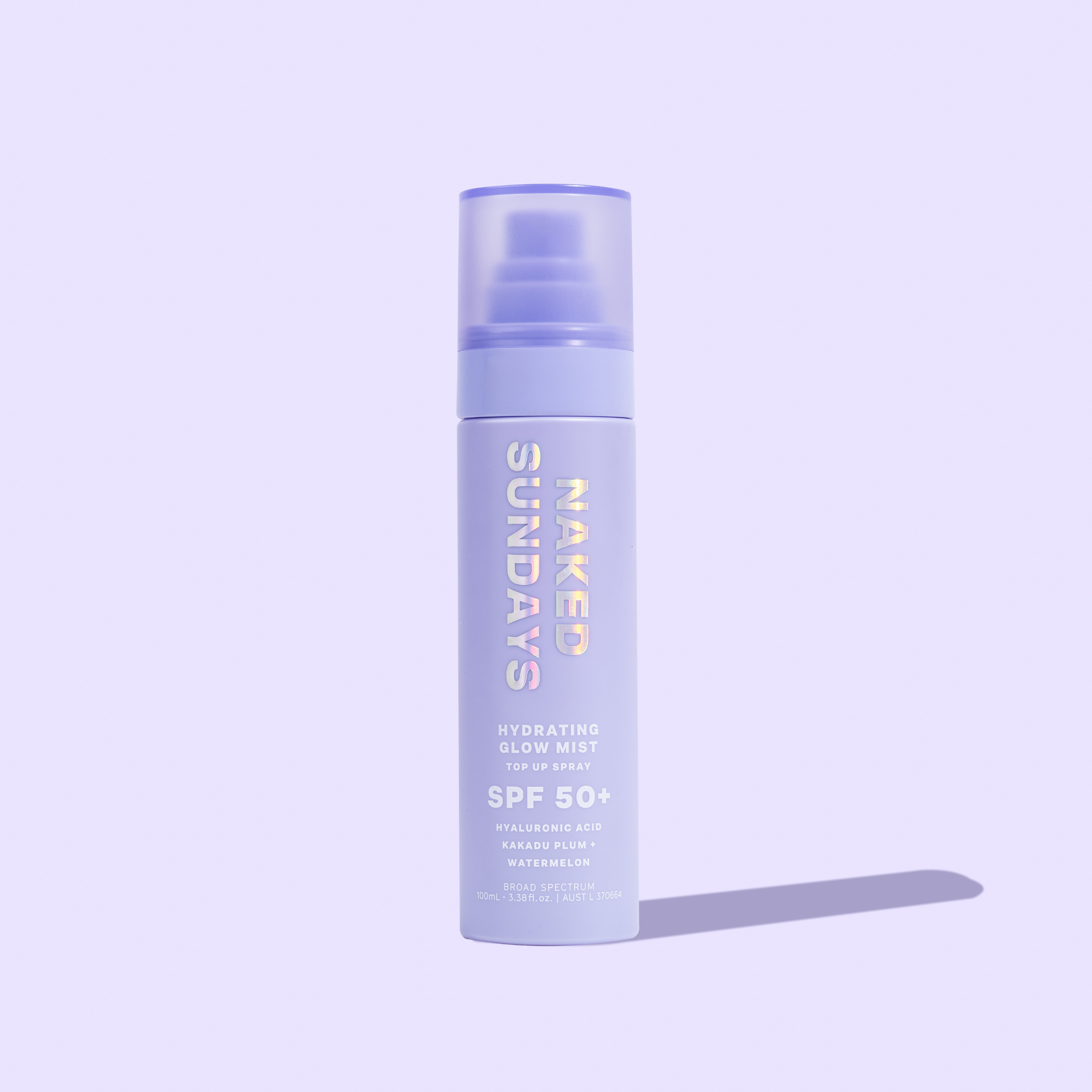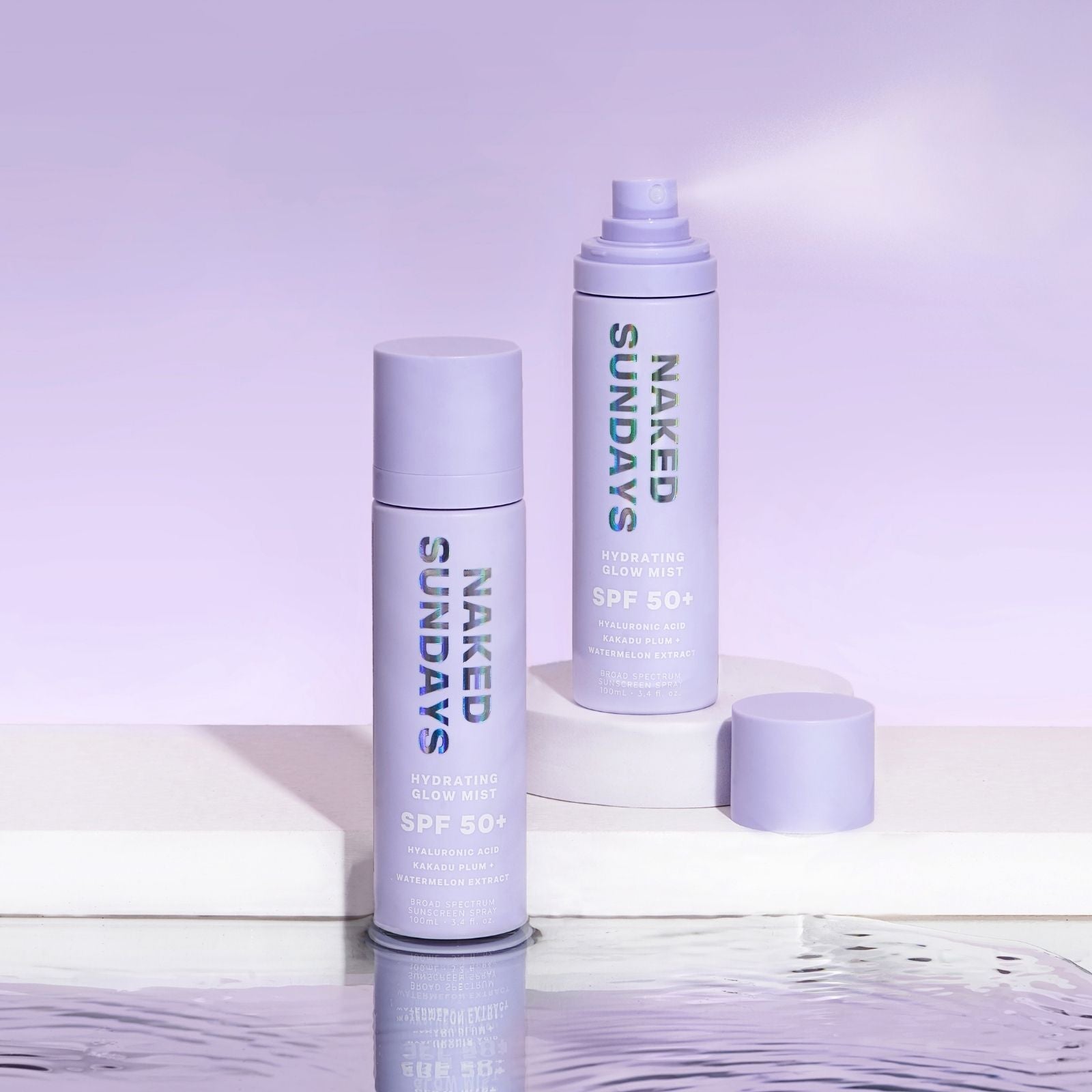 SPF50+ Glow Mist Top Up Spray
Award-winning SPF50+ Mist for re-application and glowy skin in every spritz.
Product Details

    *Excluded from promotions and discounts.

 

Welcome to a new era of SPF re-application! This award-winning unique formula is completely invisible and packed with native Australian botanical extracts. Filled with antioxidants to add a luminous glow to your skin, our Mist is designed for topping up your SPF all day long. 

 

Please allow for extra time for shipment of mists. Not available via Express Post.




Warning: Avoid prolonged sun exposure. Wear suitable protective clothing, eyewear and a hat when outdoors. Avoid contact with eyes and damaged skin. If products gets in your eyes, wash well with water. Keep out of reach of children. If swallowed get medical help or call a poison control centre right away. Do not spray directly on to face. Make sure no spots are missed by spraying onto hands and applying to face. Re-apply at least every 80 minutes and immediately after swimming, exercising or towel drying.

 Skin Cancer / Skin Aging Alert: Spending time in the sun increases your risk of skin cancer and early skin aging. This product has been shown only to prevent sunburn if used in accordance with directions, not prevent skin cancer or early skin aging.




Active Ingredients

Active Ingredients: Butyl methoxydibenzoylmethane 30 mg/g, homosalate 100 mg/g, octocrylene 80 mg/g, octyl salicylate 50 mg/g.

Other Ingredients: butyloctyl salicylate, d-alpha-tocopheryl acetate, fragrance in coconut pear (less than 0.5g), hyaluronic acid, povidone, silica silylate, Terminalia ferdinandiana (Kakadu Plum), Watermelon Extract. Contains: Ethanol.

Our formulations are continually updated to comply with sunscreen regulations around the globe. Ingredients differ depending on region of purchase. The ones shown above are compliant with Australian TGA guidelines.
Hero Ingredients

♥ HYALURONIC ACID

The ultimate hydrator, Hyaluronic Acid instantly quenches your skin and retains 1000 times its weight in water, so you'll notice an immediate glow without being oily or sticky, while helping to smooth and plump your skin.

♥ WATERMELON EXTRACT

Other than tasting and smelling pretty darn great, Watermelon Extract is chock full of antioxidants including vitamin C, skin-plumping amino acids and the phytonutrient lycopene. It moisturises, plumps and smooths as well as treats fine lines and fights free radicals.

♥ KAKADU PLUM

One of the world's richest sources of Vitamin C, Kakadu Plum extract is commonly found in Northern Australia and is the key to super hydrated, moisture-filled skin. A true superfood, it is rich in Vitamin C, Vitamin E, folic acid and carotenoids. Kakadu Plum is also known to reduce the signs of aging, clear bacteria, fight against free radicals and even clear skin irritations.

All Naked Sundays products are 100% Vegan, Cruelty Free, Sulfate Free, Phthalates Free
USE AS DIRECTED, reapply often, stay out of direct sunlight
Best Bits
100% Transparent
Our mist is 100% transparent with zero whitecast. Non greasy and non sticky too! 
Hyaluronic Acid
Helps lock in hydration and moisture for plumper, hydrated skin.
Kakadu Plum
Potent form of Vitamin C native to Australia. Promotes collagen production, helps improve skin elasticity and reduce fine lines and wrinkles.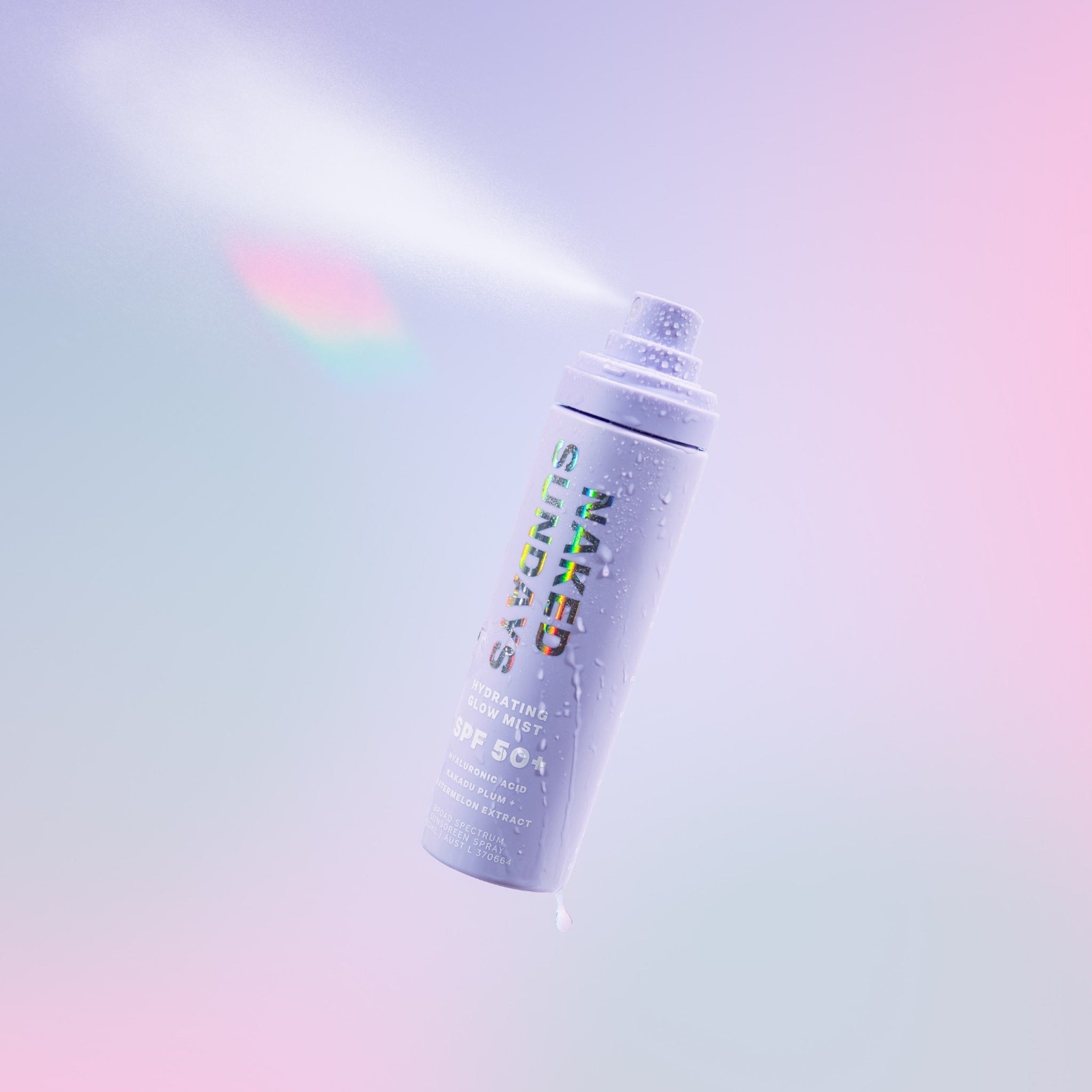 How To Use
Apply generously to skin 20 minutes before sun exposure.

Spray at least 7 times per section of skin ensuring thick layer.

Ensure you use your SPF spray as a top up only.

Spray on hands first, then apply to your face.

Be sure to top up your SPF every 90 minutes when outdoors, or frequently after swimming, sweating or towel drying.

Remember sunscreen is only one form of sun protection, ensure you wear protective clothing, hat, and sunglasses when outdoors.

WARNING: Avoid contact with eyes and damaged skin. Avoid prolonged sun exposure. Keep out of reach of children. If your skin is sensitive to chemical sunscreens, avoid use.