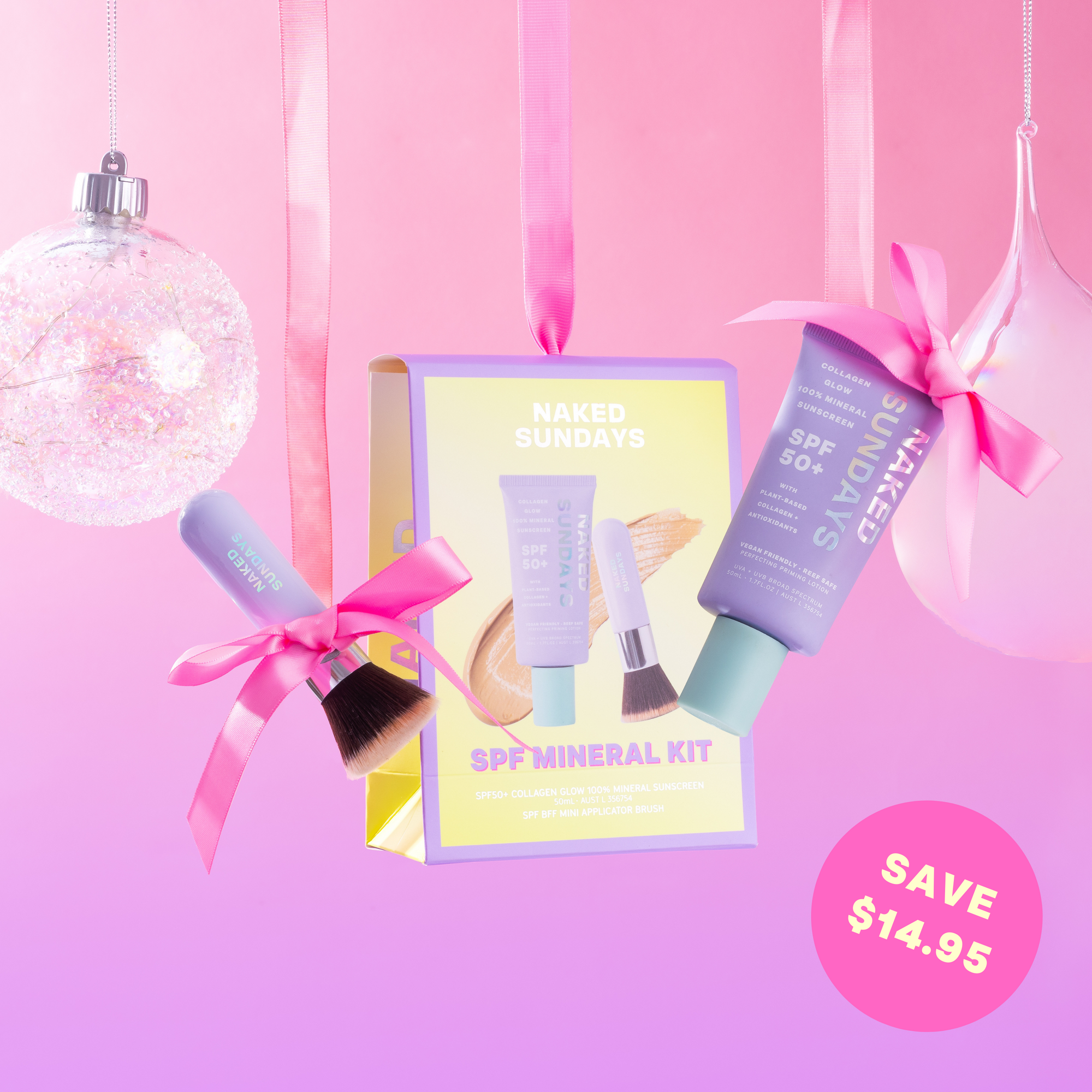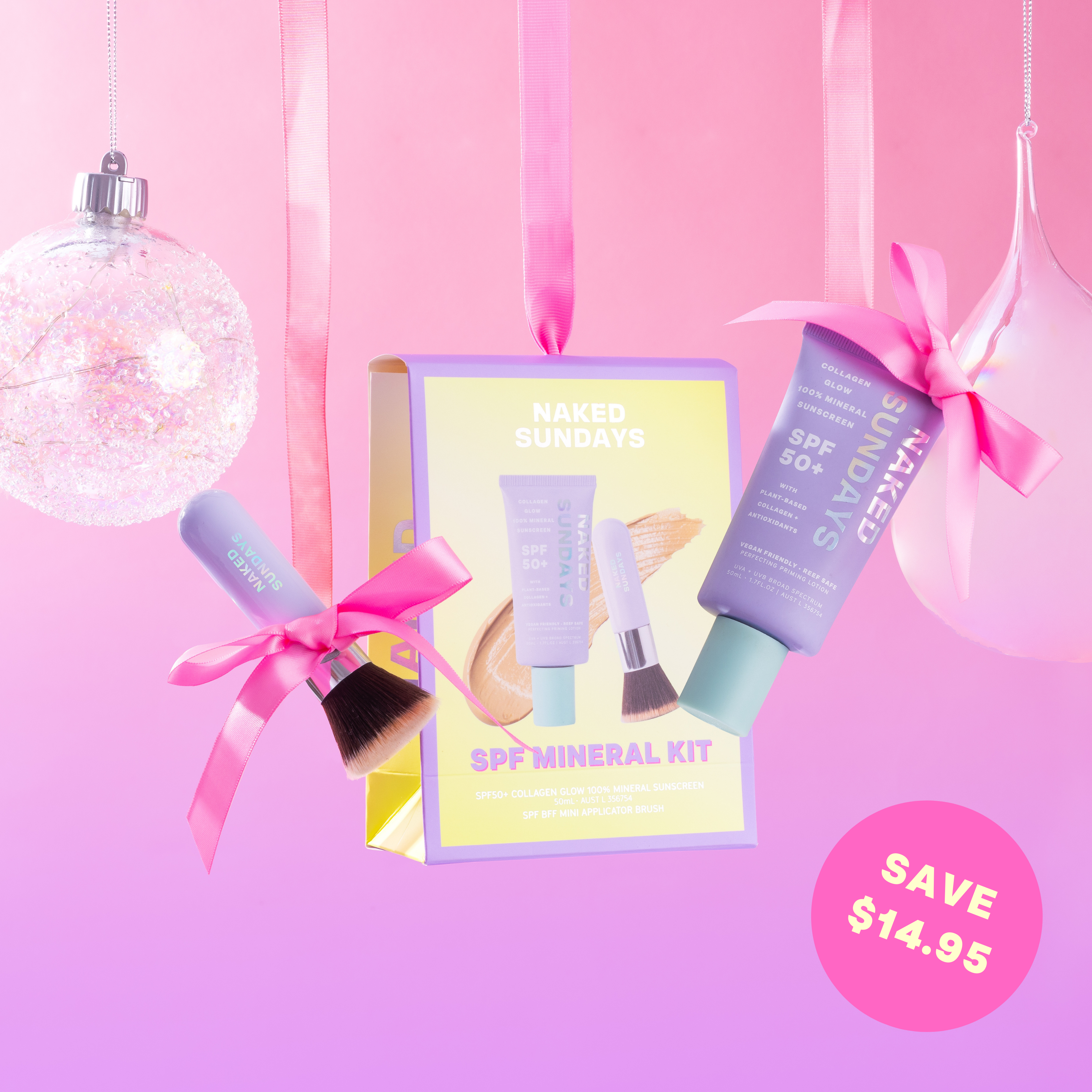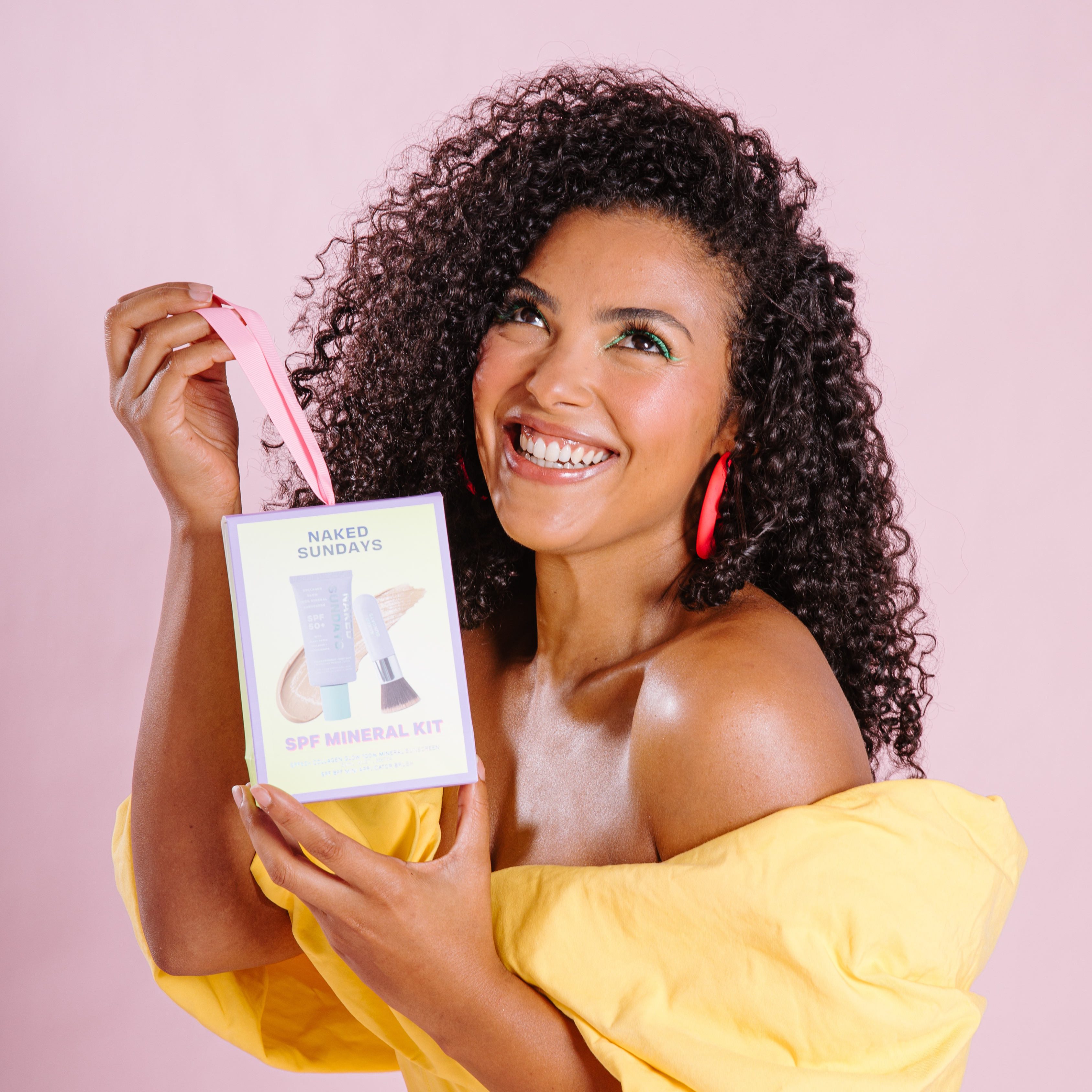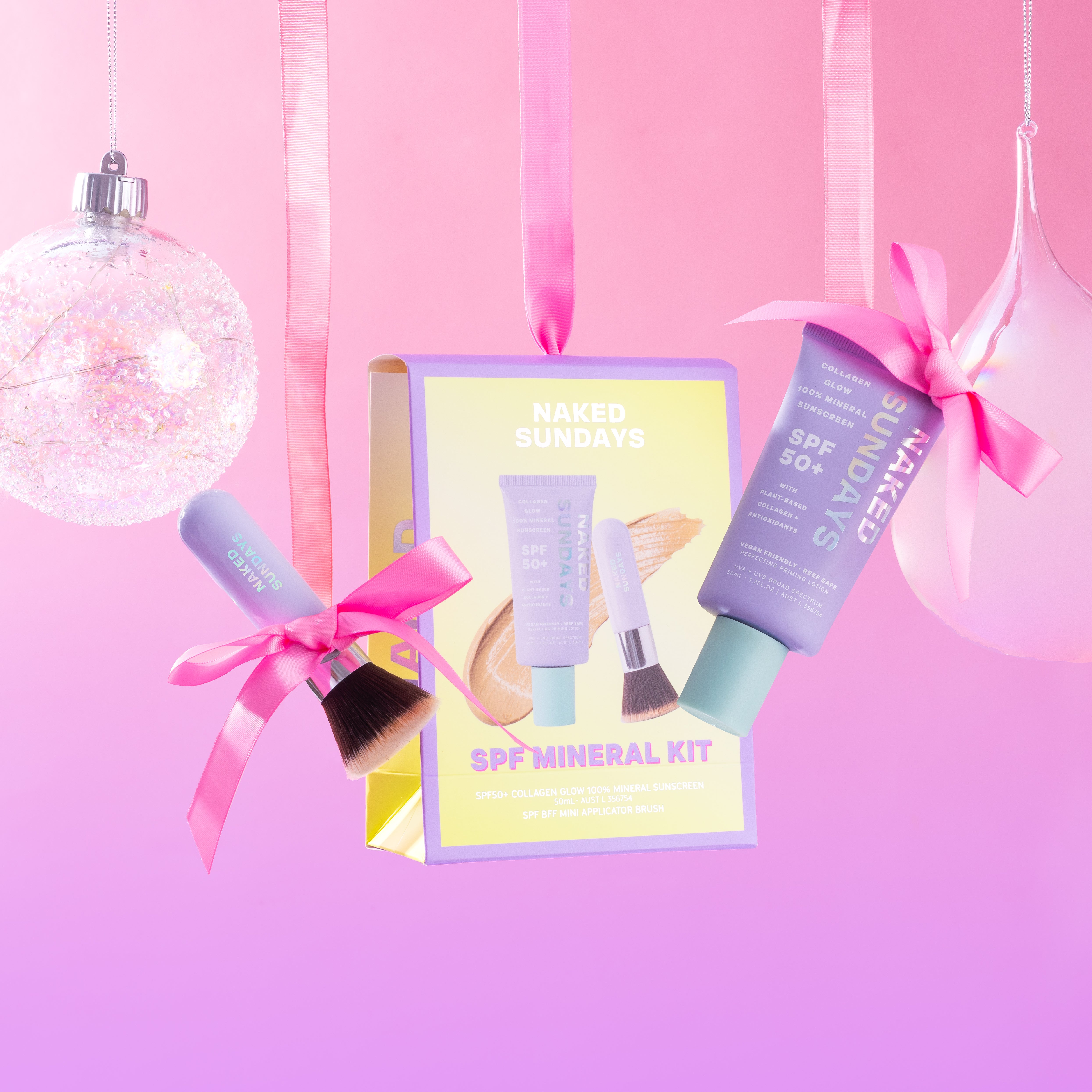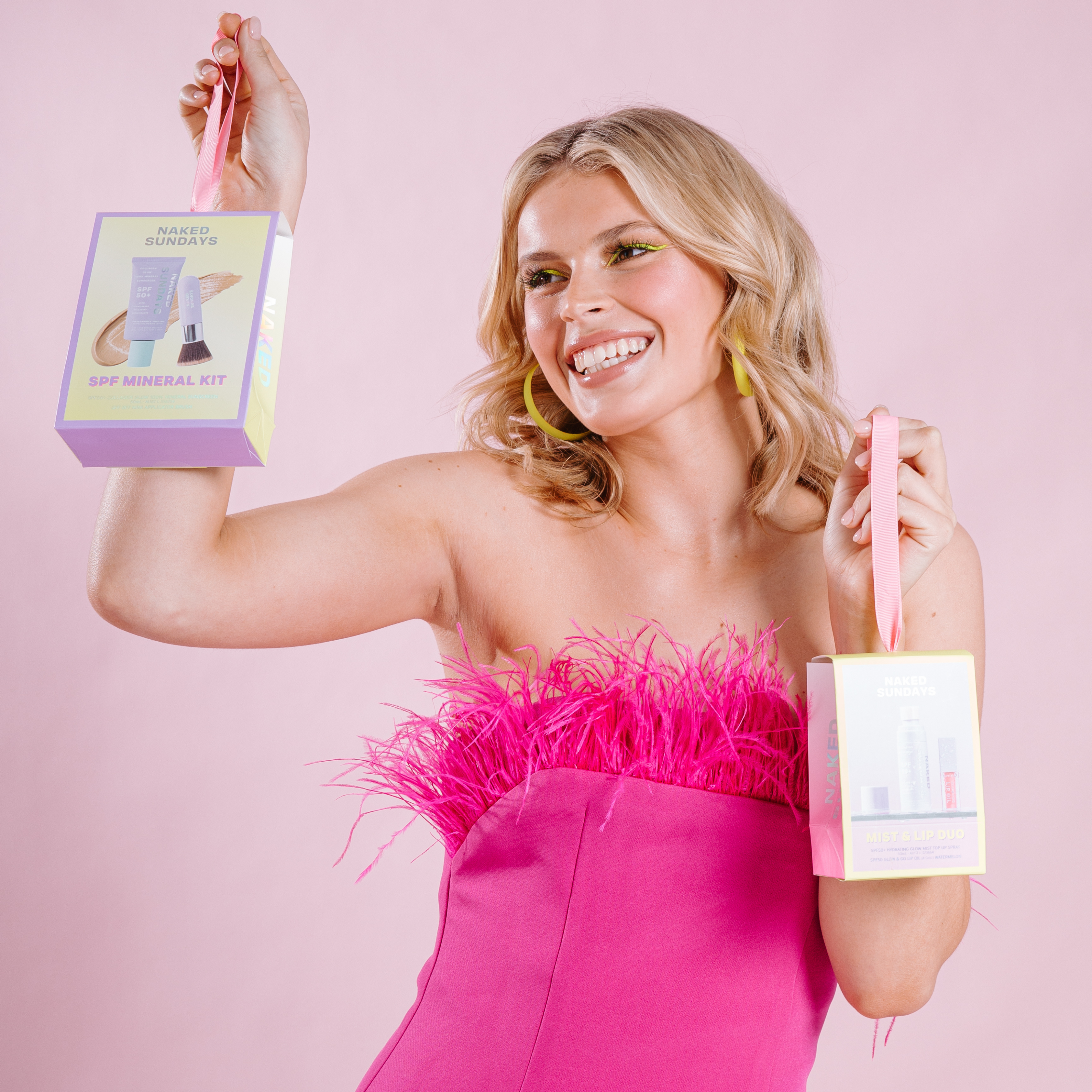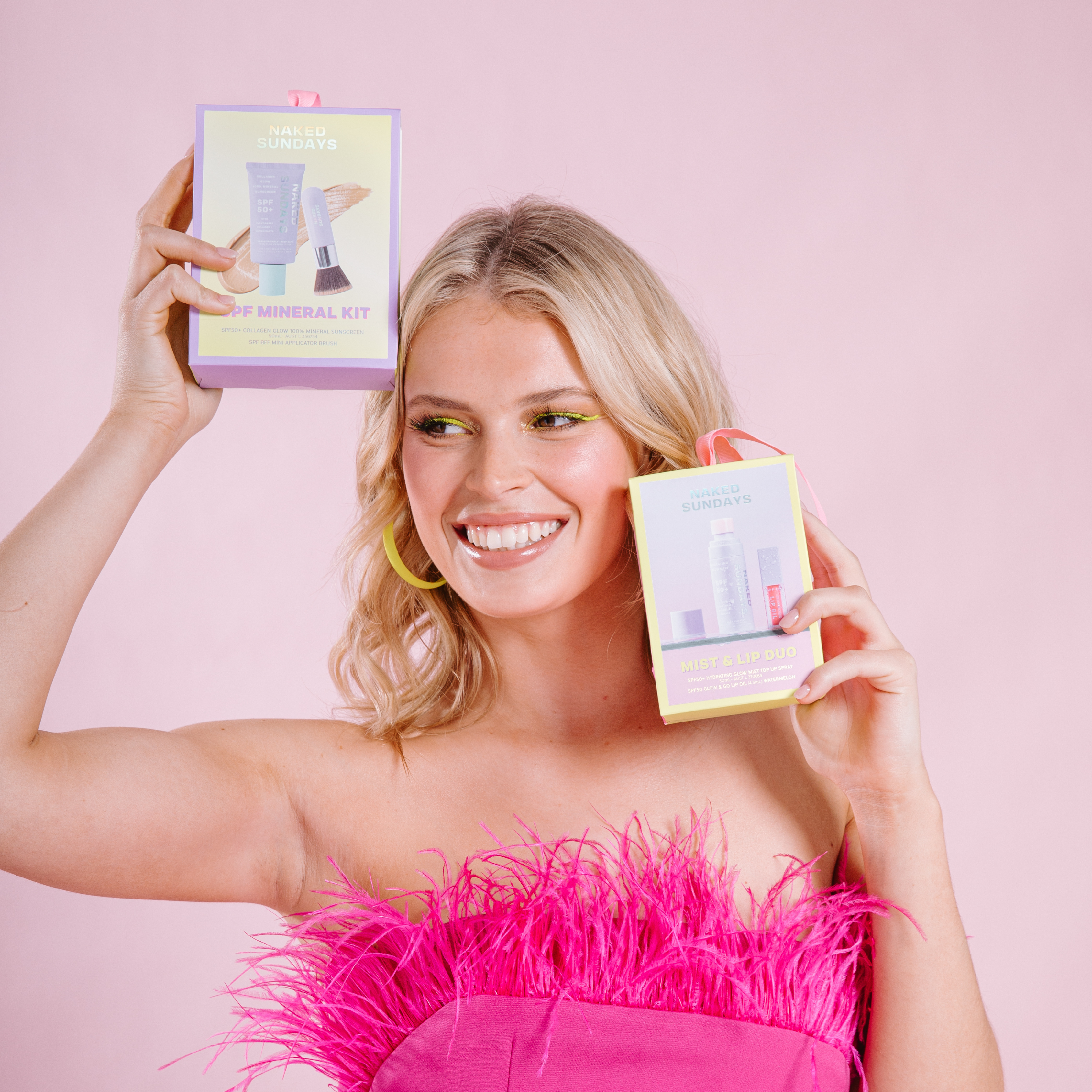 SPF Mineral Kit Ornament (Plus Free Travel SPF Brush)
New to Naked Sundays? An old fan who's run out of our viral favourites?

Try our best selling SPF50+ Mineral Lotion along with our Mini SPF Brush for a flawless SPF50+ finish!
$44.95
Regular price
$59.90
Discount Codes & Promotions Not Applicable on Holiday Collection
What's Included

Like an airbrush for your skin, this 4 in 1 primer, sunscreen, collagen-booster and moisturiser in one delectable tube is everything you need to start your day energised and empowered.
Warnings and How To Use

Use as directed, reapply often, stay out of direct sunlight. Remember sunscreen is only one form of Sun Protection.

For warnings and usage, please see direct product pages.
Naked Sundays Holiday is HERE!
Bundle & Save on Kits, Duos and your FAVE "BeautyScreens".
Give the Gift of SPF to yourself or your loved ones this festive season
Limited Number, Get in Quick!