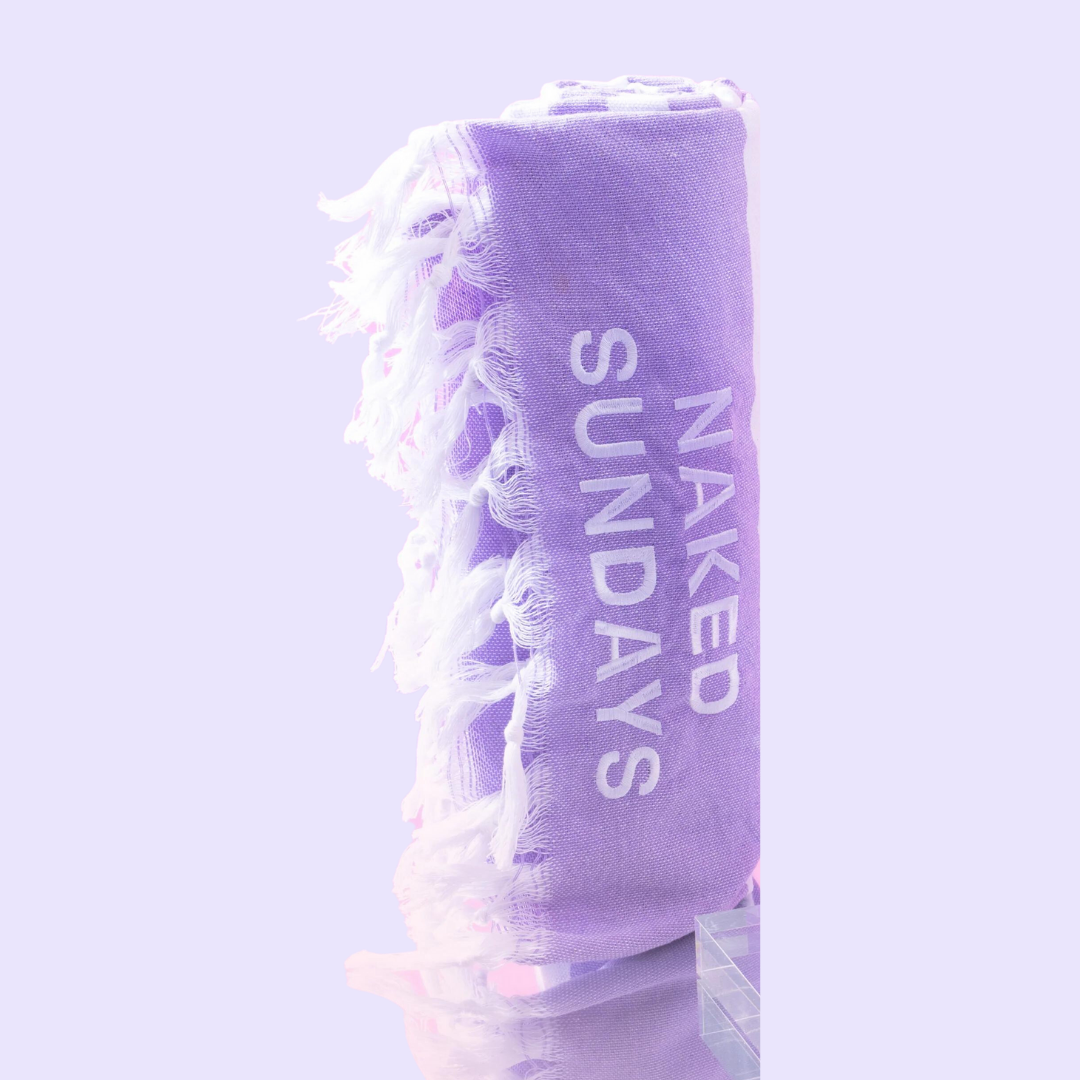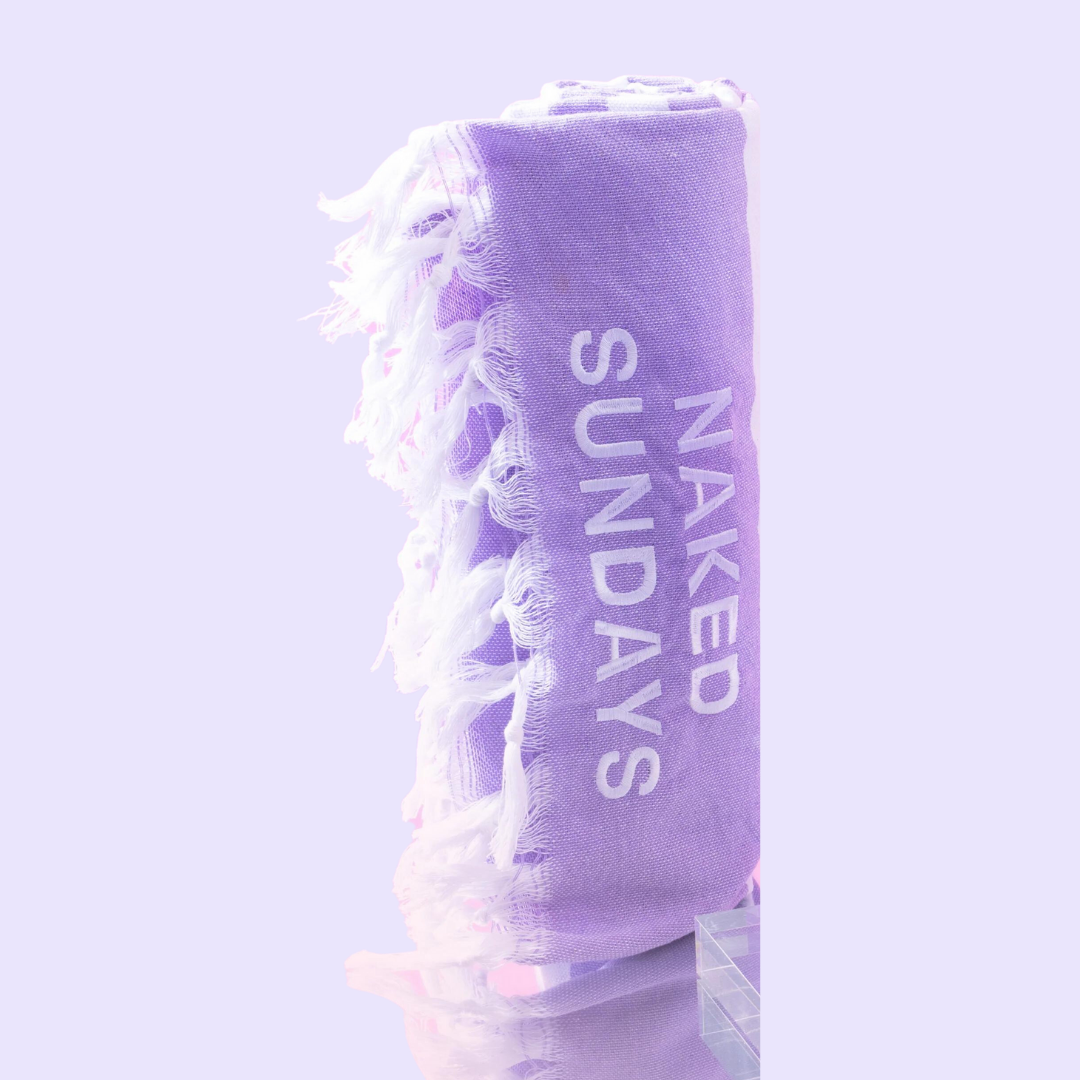 Turkish Cotton Beach Towel by Naked Sundays
Discount Codes & Promotions Not Applicable on Holiday Collection
Product Details

The Ultimate Naked Sundays Lilac Beach Towel! This Turkish cotton beach towel is lightweight and folds up easily into your handbag. Lightweight cotton material and quick drying!  

Warnings and How To Use

Use as directed, reapply often, stay out of direct sunlight. Remember sunscreen is only one form of Sun Protection.

For warnings and usage, please see direct product pages.
Naked Sundays Holiday is HERE!
Bundle & Save on Kits, Duos and your FAVE "BeautyScreens".
Give the Gift of SPF to yourself or your loved ones this festive season
Limited Number, Get in Quick!