NEW! SPF50 Clear Glow Sun Stick (Dry Body Oil / Face Top Up Stick)
PROCEED TO CART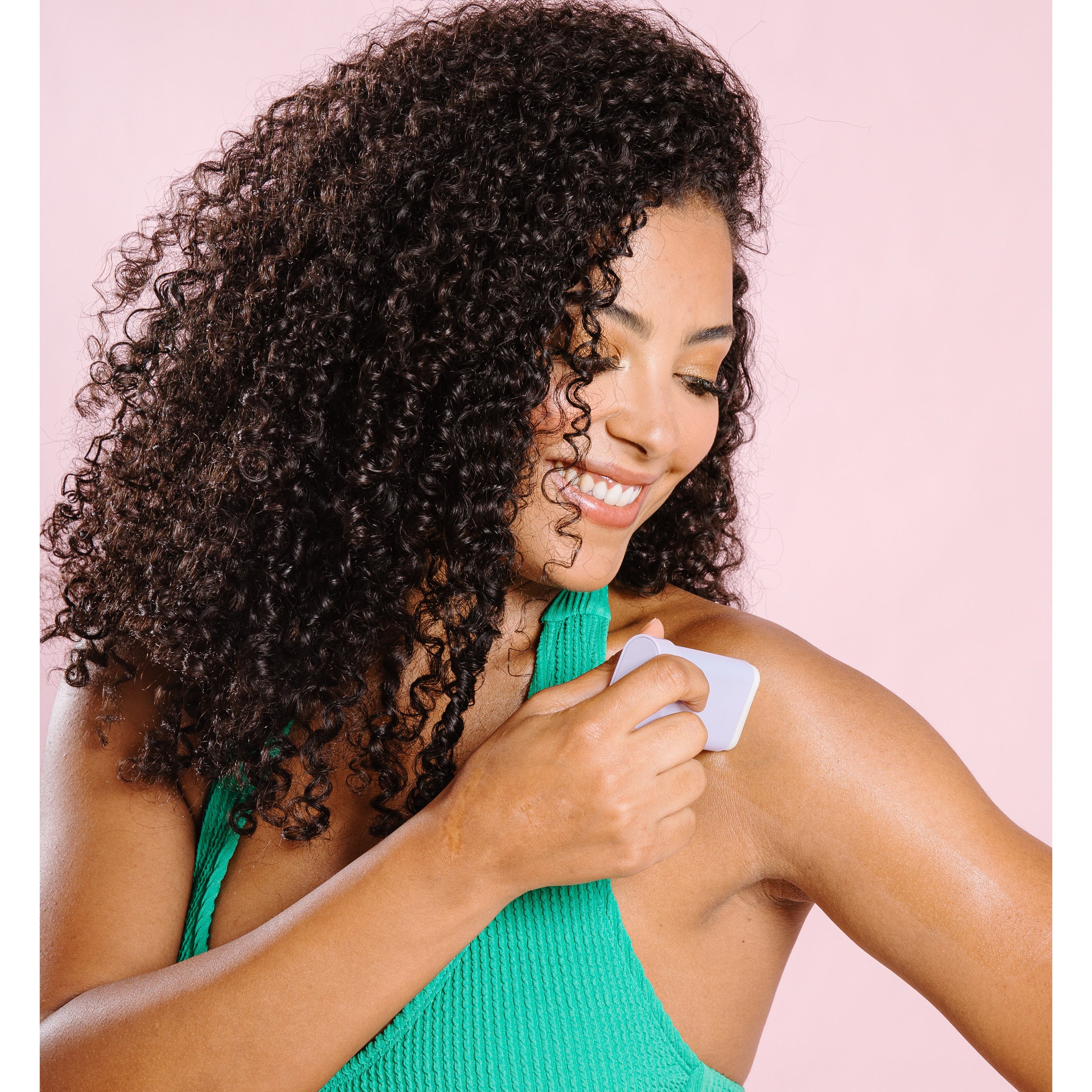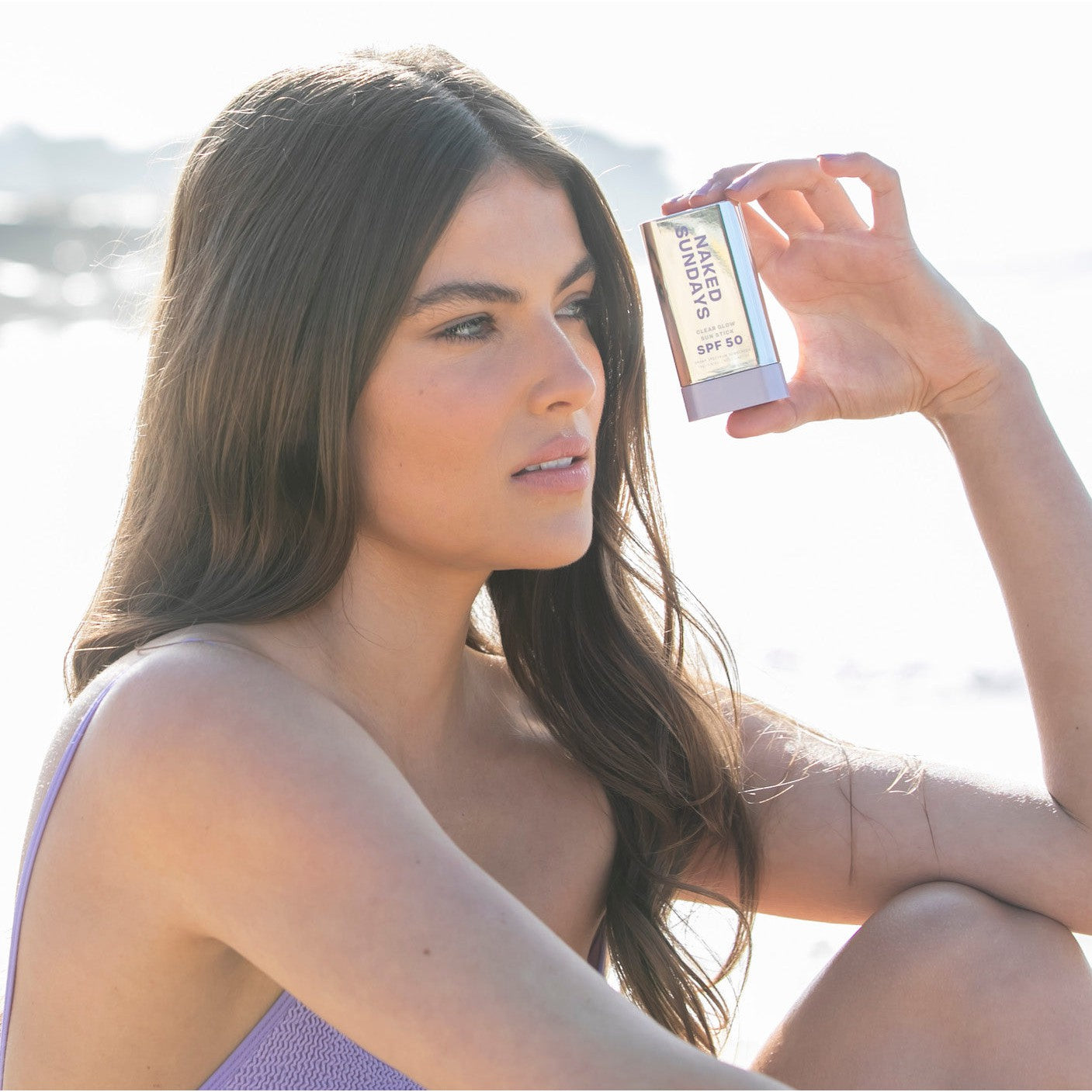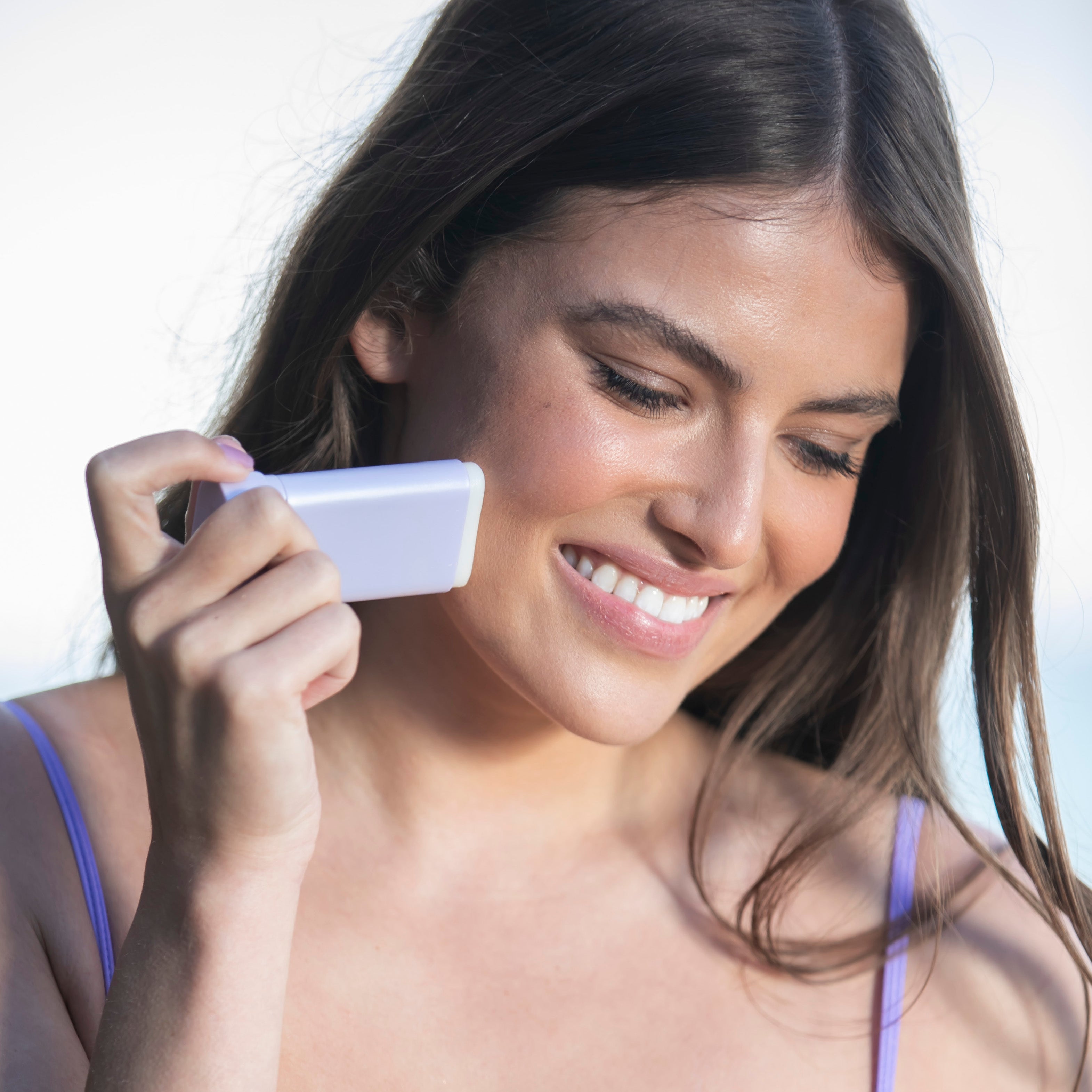 NEW! SPF50 Clear Glow Sun Stick (Dry Body Oil / Face Top Up Stick)
Product Details

Introducing the Naked Sundays SPF50 Clear Glow Sun Stick - your invisible SPF50 Dry Body Oil & Face Top Up Stick!


This multi-purpose formulation absorbs seamlessly into the skin and is 100% invisible. It has zero whitecast, dries down quickly and has no added fragrance. Created for topping up your SPF when on the go without sticky fingers. 
How to Use

Apply thick layer on body, rub in to ensure no areas are missed. Use as a top up SPF for face. Apply 20 minutes before sun exposure and reapply every 90 minutes when outdoors.
Ingredients

Actives: Homosalate (10%), Octocrylene (8%), Octyl Salicylate (5%), Butyl Methoxydibenzoilmethane (3%)
Excipients: Medium Chain Triglycerides, Ceresin, Dicaprylyl Carbonate, Butyloctyl Salicylate, Polyethylene, Watermelon
Key Features
This unique dry body oil SPF50 Clear Glow Stick is perfect for use on your body or face. Rub in well for best results.
100% Clear
Our innovative formulation is 100% clear, making it suitable for all skin tones.
Watermelon Extract
Packed with antioxidants and Watermelon Extract for added hydration and a boost of Vitamins.
SPF50
Broad Spectrum UVA + UVB Protection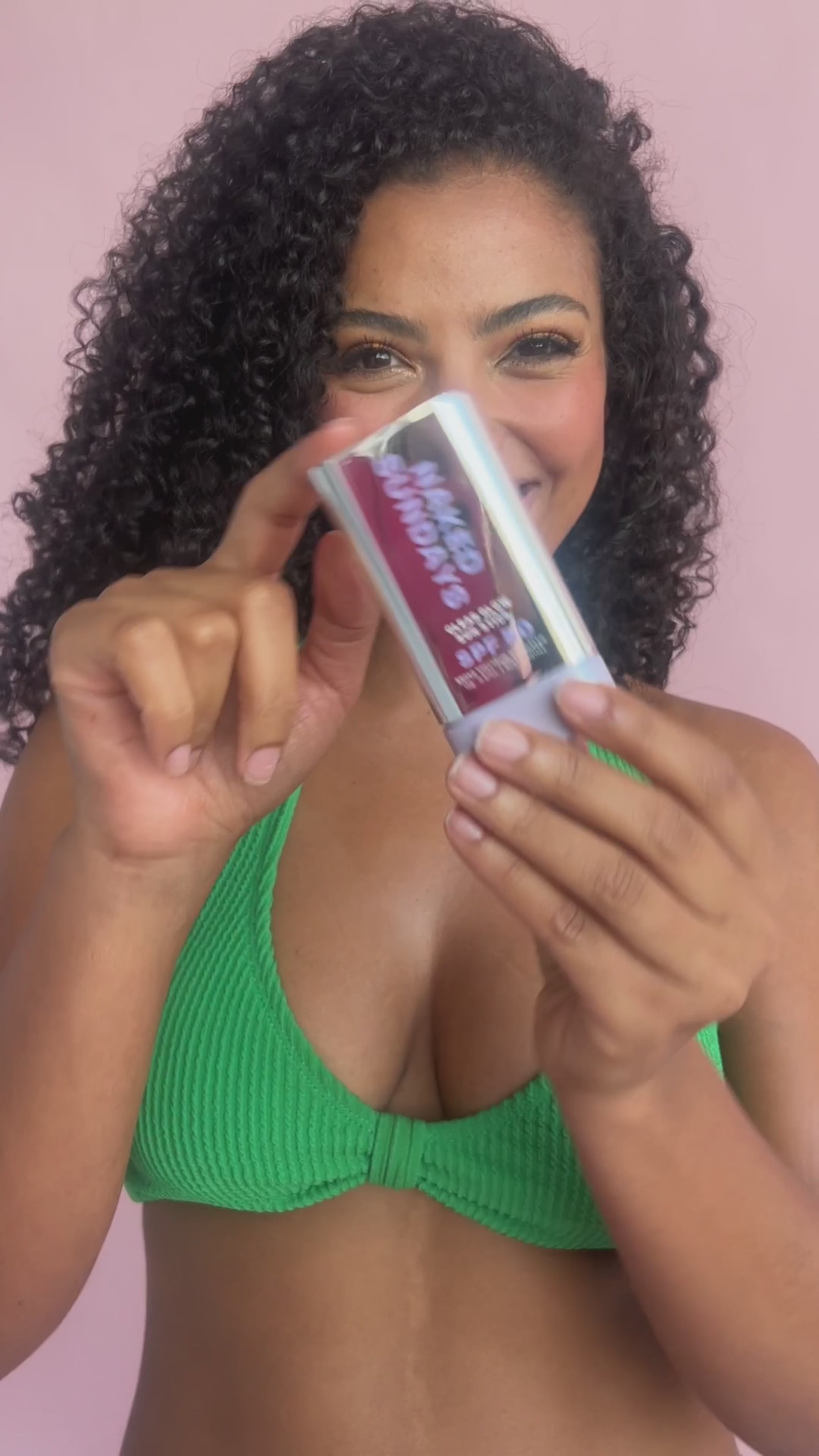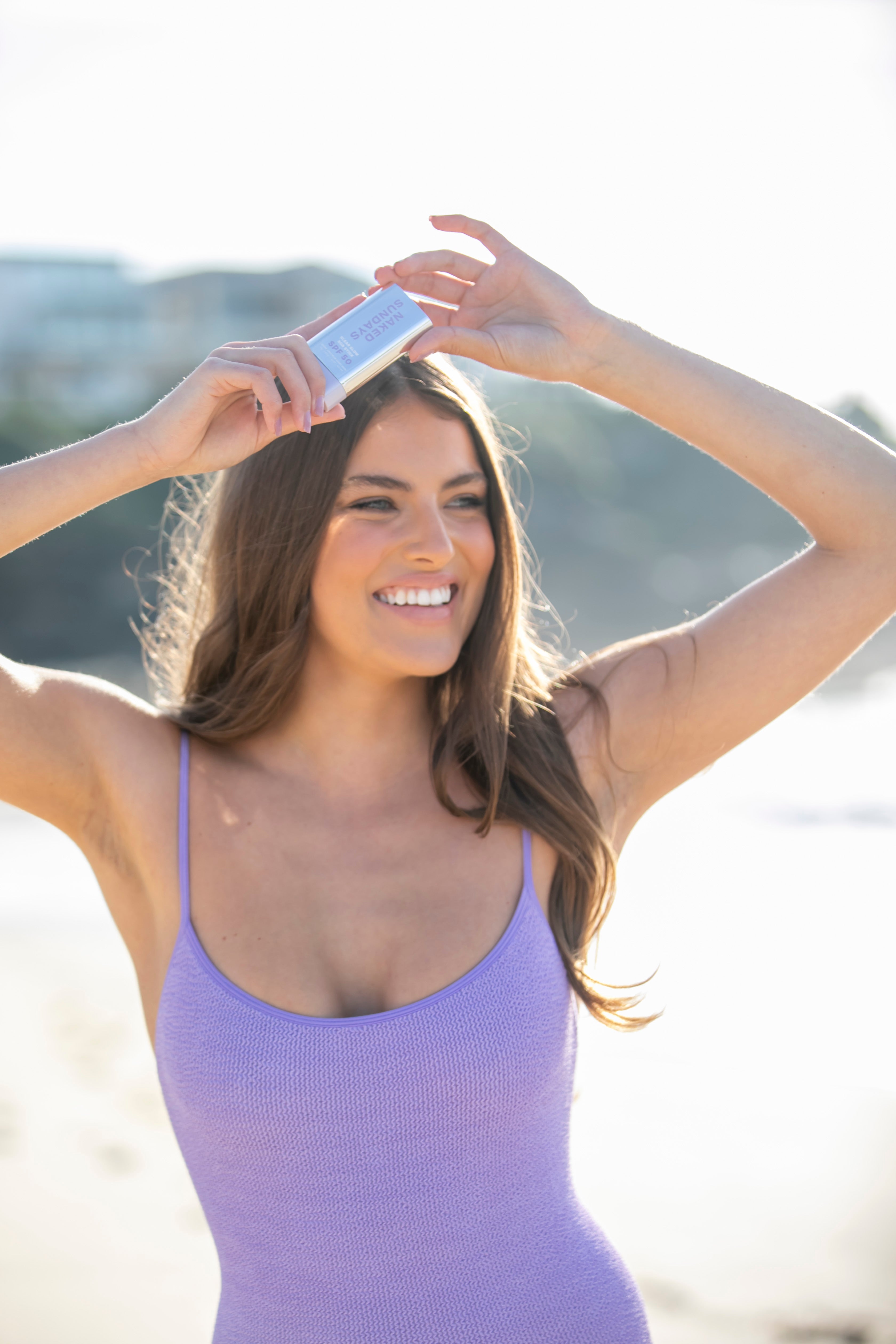 How To Use
Take off your lid and twist the bottom of your stick
Apply generously a thick layer of your dry body oil onto your body. Ensure that you rub in well and don't leave any bits exposed
When using on face, ensure you've applied your face SPF in the morning, and use for top-ups only, unless you're happy to thickly apply the stick across your entire face leaving no bits exposed.
Be sure to top up your SPF every 90 minutes when outdoors
Can be used under makeup or on its own!
ALWAYS READ THE LABEL AND FOLLOW THE DIRECTIONS FOR USE. Sunscreen is only one form of sun protection. Prolonged high-risk sun exposure should be avoided. Reapply as directed.